About Us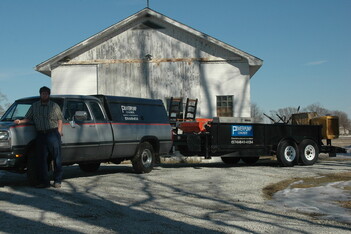 Powerpump Concrete always strives diligently towards customer satisfaction. With over 10 years of experience in slabjacking and concrete flatwork business we understand concrete and what it takes to do quality work. We always try to give our clients options for concrete repair solutions that is the least expensive and best suited to their needs.
Martin Metzger, the owner and operator of Powerpump Concrete, began his career in remodeling during high school and soon worked his way into concrete flatwork and slabjacking. After learning from those in the business for many years, started business and organized Powerpump Concrete, specializing in concrete leveling (slabjacking) and concrete repair. A devoted family man that knows quality work and customer satisfaction is what provides.
Powerpump Concrete utilizes the best products in the industry and knowledgeable and professional workers to get the job done right. After hundreds of satisfied customers our clients can rest assured that they are in good hands. As a fully insured company we look forward to gaining your trust, confidence, and business.